Our Staff
Care Providers

Treasure Valley Midwives has grown by leaps and bounds, starting out as a small home birth operation in 1997, to a full clinic and birth center that offers maternity and comprehensive wellness care, lactation services, and fertility services. Our staff of three Certified Nurse Midwives, three Licensed Midwives and a wonderful International Board Certified Lactation Consultant are here to provide quality, individualized care for families in the greater Treasure Valley.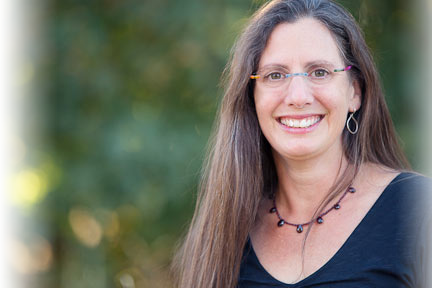 Paula Wiens, CPM, LM, CNM
Owner, Director

Paula has a nursing degree from Excelsior College and a master's degree in midwifery from the Midwifery Institute at Philadelphia University. In addition to her midwifery training, Paula has a B.A. in Geology from Colorado College. Paula began attending home births in the Treasure Valley in 1992. In 2005 she opened the first birth center in Boise and in 2008 Treasure Valley Midwives moved into its current location.

Paula sits on the Idaho Board of Midwifery, and has taught at the Midwives College of Utah and Bastyr University and is currently a clinical faculty member for Bastyr University, Frontier University and Georgetown University. In addition to being the clinical director of the practice, she also provides midwifery and well woman care to families in the Treasure Valley.

Paula has a wonderful husband, two children born with the support of midwives and a very friendly dog. Paula is an avid hiker, backpacker and world traveler. She is a wonderful cook and loves to share her food with people she loves.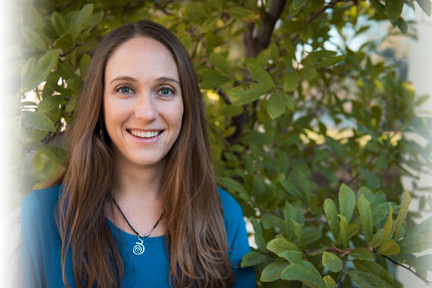 Carol Johnson, CPM, LM

Carol began her midwifery journey in 2005 when she began her doula training. Her first and only birth as a doula was with a midwife outside of the hospital and she quickly realized that she wanted to be a midwife. Carol has a Bachelors of Science degree from Boise State, and then was accepted into Seattle Midwifery School in 2006 where the official journey began. Carol spent one year of intense academic studies there and then began an apprenticeship with Treasure Valley Midwives. Carol went from Boise to Southern California, there she married her childhood best friend and they started their life together. Carol got back into her midwifery studies when her husband, an active duty Marine, was deployed to Afghanistan.

In 2013 Carol moved back to the Treasure Valley to finish up all of her studies and licensing requirements. Carol and her husband have two daughters, one was born at home. They enjoy being outdoors, camping, fishing and hiking. Carol also enjoys reading, amateur knitting, cross-stitching and jigsaw puzzles.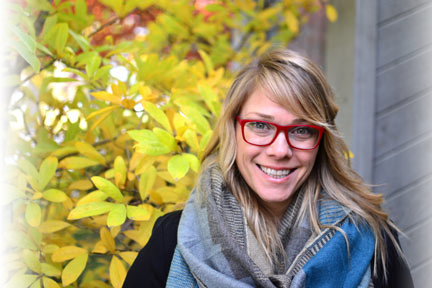 Laurie Hadden, LM

After having two birth experiences in the hospital setting, Laurie sought midwifery care and delivered her next two babies at home in the water. Laurie felt compelled to enter the birth world in 2010 and began working as a certified doula in the Coeur d' Alene area. Laurie worked at Dayspring Midwifery for nearly three years as a doula, birth assistant and eventually a student midwife.

In the summer of 2013 Laurie and her family moved to Boise. She was fortunate enough to join the Treasure Valley Midwives team and finished her clinical and didactic requirements to become a certified Midwife. Laurie has been licensed in the state of Idaho since 2017. Laurie is passionate about serving, supporting and empowering women through pregnancy and birth and into motherhood.

Laurie is married and has five children ranging from 9 3/4 to 18 years old, including a set of twins! Laurie loves art, music and getting into nature with her family.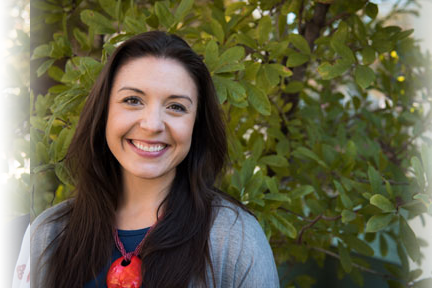 Jessica Voigt, CNM
Certified Nurse Midwife

Jessica started her journey towards midwifery as a registered nurse, graduating in 2003 with a BSN from the University of Vermont, followed by 10 years practicing as a RN in various specialties, although I always had a passion for women's health. In 2011, she decided to follow her passion and pursue a masters in midwifery at Frontier Nursing University. After graduating in 2014, Jessica spent two years working as the sole midwife in a busy physician based practice in California. There she was able to provide care for women throughout the lifespan, including pregnancy.

While living in California she was blessed to have both her son Colby and daughter Nala at home with a licensed midwife. After experiencing out of hospital birth for herself, it solidified her belief in providing this type of care for all women. She is excited for her family to live and grow in the beautiful family friendly environment of Boise, which is similar to Vermont where her and her husband were both born and raised.
In her free time you will find her with her family, usually outdoors soaking up the elements hiking, biking, swimming, skiing or anything active in nature. She loves food, cooking, wine tasting, farmers markets, going to concerts and shows and enjoying all that life has to offer. She feels very excited and honored to be a part of the team at TVM, and is looking forward to serving the women and families of our community.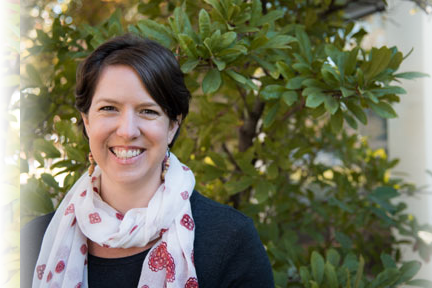 Kerry Horton, CNM
Certified Nurse Midwife

Midwifery found Kerry more than Kerry found it. She grew up in Dubai, UAE, instilling in her an everlasting love for different cultures and travel. Kerry discovered her interest for nursing while getting her Bachelor of Arts from Luther College. After college, Kerry followed her love of travel to the Peace Corps and was given an assignment in a rural village in Rwanda. Most of her days were spent at the local health center, most often in the maternity center where the idea of becoming a midwife was formed. In Rwanda, Kerry had the privilege of seeing a different side of maternity care and attended dozens of births.

When her service ended in 2012, Kerry moved to Seattle and started her official midwifery education through Frontier Nursing University. Kerry completed her clinicals in Kirkland, Washington and when all the stars aligned, she was offered a position at Treasure Valley Midwives. Kerry likes to try most everything. Traveling to new countries is her favorite, though she also enjoys hiking, camping, reading, cooking, and watching the Seattle Mariners.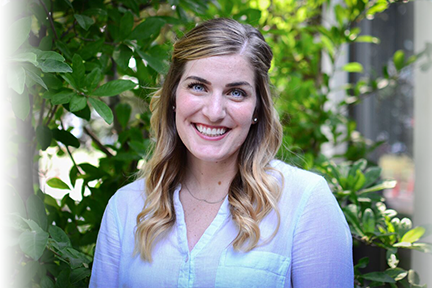 Bri Smith, CPM, LM
Birth Assistant

At age 12, Bri was deeply moved when she had the wonderful opportunity to witness her brother's birth. From then on, she was fascinated by pregnancy and childbirth and in awe of the beauty and strength of women in the childbearing year.

Bri studied business at Oregon State University (OSU) where her vision for the future became clearer when she took a medical anthropology class with a midwifery focus. This class sparked her seemingly insatiable appetite for all things birth-related.

After she graduated from OSU in September of 2014 she immediately began her Masters in the Science of Midwifery Program at Bastyr University. Bri will be completing her second year on site training with Treasure Valley Midwives.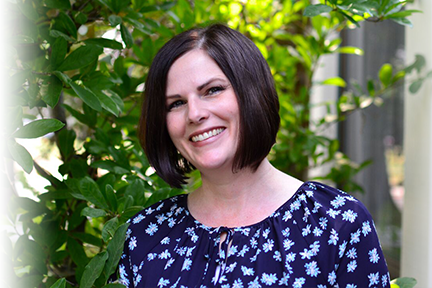 Melanie Henstrom, IBCLC

Melanie came about lactation and postpartum support in a more organic, visceral way, having struggled after the birth of her twins. When she found out she was pregnant with twins, she had 3 other children, and would come to have one more after, bringing the total to 6. After her youngest started school, Melanie began looking for ways to help mothers who were encountering a similar struggle and became a Certified Postpartum Doula, and later expanded her training to become a Certified Lactation Educator and a Certified Infant Massage Instructor. She found that helping mothers with lactation was her passion so she pursued further education and became an Internationally Board Certified Lactation Consultant.

In her spare time, she loves volunteering as a La Leche League Leader, and making memories with her wonderful family.
Administrative

Our administrative staff at Treasure Valley Midwives is the best in town! They have a vast knowledge of insurance, billing, medical supplies, local resources, and everything in between!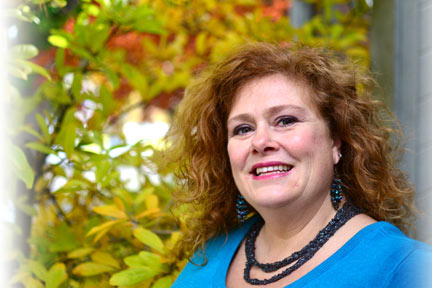 Shannon Kelley

Shannon was born and raised in the sunny foothills of California, where she earned her Bachelor's degree in Communications at California State University Sacramento. Shannon became a Sr. Marketing Product Manager for NEC computers and then went on to work at Intel Corporation as a strategic planner for small form factor software solutions, focusing on the development of software applications that would advance the healthcare industry. She left the demanding technology industry to start her family, and directed her focus into healthcare administration. Shannon managed a chiropractic office, learned medical billing and became a member of the American Academy of Professional Coders. She went on to assist medical doctors and business investors with complete business plans encompassing the full gamut of medical administration. She has been a strategic part of the opening of over nine healthcare clinics from the ground up, with planning, marketing, human resources, and medical billing.

Shannon strongly believes that every women deserves to have the standard of care from a licensed midwife and she has successfully accepted the challenge of making sure midwifery is recognized by the insurance and healthcare industry as an accepted professional healthcare option for every women. She is an amazing source of support to our clients, staff, and the Treasure Valley community partners.

Shannon is married with three boys, and is obsessed with creating healthy delicious food for her family and the birth center staff, (especially when they are pulling an all nighter). You will probably find her and her clan giving tractor rides, dirt biking, playing football, or playing in the snow in their spare time!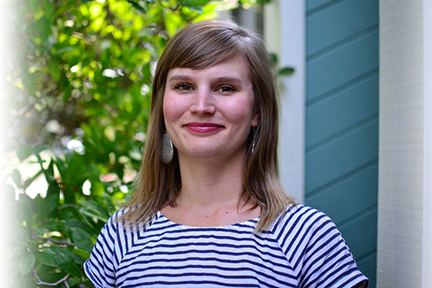 Randi Scrima
Administrative Assistant

Randi came to Treasure Valley Midwives as an employee in the winter of 2016. She is a former client and is passionate about the care midwifery provides. Randi earned her Bachelors of Health Science from Boise State University and is currently pursuing Lactation Education from Portland State University. This will enable her to sit for the IBCLC Exam in October of 2018. You will see Randi in her capacity as a lactation educator as she starts her clinical rotations between Treasure Valley Midwives and St Luke's Regional Medical Center. We are so happy to have her enter this new phase in her career, and support her 110%.

Randi has been married for ten years and has one child, aside from her dogs and cat. Her family enjoys being active outside and enjoying nature. They enjoy traveling to see new places but mostly to eat vegan food. She calls Portland her second home and enjoys traveling there the most.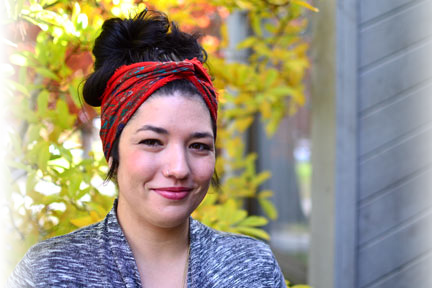 Soraya Mazloomi
Client Liaison

Soraya is an amazing resource for the birth community and holds a Bachelors in Entrepreneurial Business and General Business Management, and a Certificate in Massage Therapy, and is a trained birth and postpartum doula practicing in the Treasure Valley. Soraya is always keeping a pulse on the local birth community through outreach and education. Soraya is also our resident postpartum placenta specialist, choosing to encapsulate for families after seeing the positive effects it had on many women in her life, including a better milk supply, stabilized emotional state, and a much needed energy boost postpartum.

Soraya had her first child at Treasure Valley Midwives, which proved to be an amazing, powerful and transformative birth, where her decisions were valued and respected. Soraya has a calming presence, is friendly, outgoing, and a good listener. She is great with the children of our clients at the birth center, and works exceptionally hard to make every woman's experience a unique and satisfying one.

Soraya lives with her amazing partner, Michael, and two children, Otto and Lotte. Her Friday ritual is taking her sweet kiddo out for a date to the local coffee shop for hot cocoa and bagels. You can also find her at the Acme Bakeshop booth Saturdays at the Boise Farmers Market slinging bread for her family bakery.
Students

Treasure Valley Midwives believes we have a responsibility to train the midwives of the future, which includes teaching evidence based care, compassion and above all, respect for the birthing family. Our active student program is designed to give carefully selected students the opportunity to learn and provide excellent midwifery care under the supervision of experienced midwives.
Students at Treasure Valley Midwives are actively involved in all aspects of midwifery care, from conducting exams to catching babies, and everything in between. Our students are smart, compassionate and eager to learn. It is our pleasure and honor to mentor them on their journey to becoming a midwife, and we think you will love them as much as we do!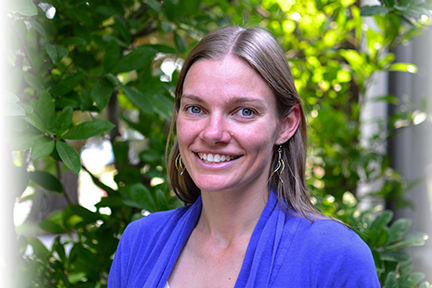 Darcy Clark, SM
Ever since she was a little girl Darcy has always wanted to help babies be born. After trying a few other jobs, Darcy found out about midwives from a friend then had her first baby at home with a midwife and knew that was what she wanted to do with her life. Darcy is a student at the Mercy in Action school of midwifery and apprenticed with a few different home birth midwives before having the privilege of coming to Treasure Valley Midwives.

Darcy is happily married and has two precious little girls. When she has spare time she enjoys being outdoors especially biking, hiking, snowboarding, or kayaking. Darcy loves to travel and speaks Spanish and would love the opportunity to practice midwifery abroad someday.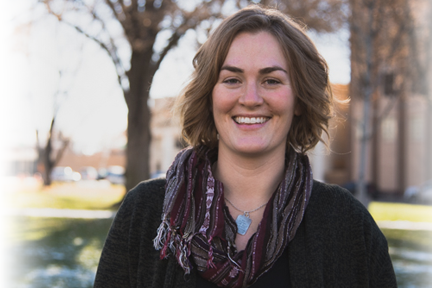 Payette Mellow, SM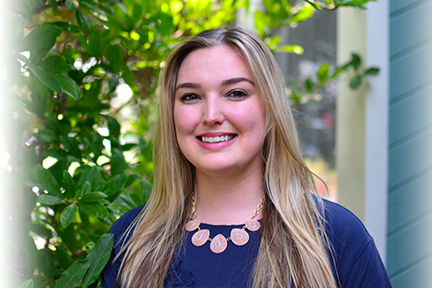 Kristen Kolnes, RN, SNM
Kristen was guided to the art of midwifery through my positive experiences as a women's health patient and student nurse. She received my Bachelor of Science in Nursing from Boise State University and began her nursing career as a nurse manager in rehabilitation. She is currently working towards a Masters of Science in Nursing at Georgetown University where she will receive dual certifications in Women's Health and Midwifery.

Kristen's clinical interests include women's health, midwifery, holistic nursing, and aiding the underserved. She believes holistic nursing encompasses women's health and midwifery, as our bodies are individually unique, and the body and spirit as a whole must be considered when caring for patients. She strongly believes in integrating complementary medicine into traditional practice in order to promote a state of harmonized homeostasis.

Kristen's goal is to provide physical and emotional support to women and allow the natural process of pregnancy and birth to take place with minimal intervention. Kristen currently works as a volunteer RN at a local pregnancy clinic providing limited obstetric ultrasounds, pregnancy tests, and prenatal counseling to underserved populations in Boise.

In her off time, she enjoys traveling and being outdoors with her partner and three dogs. Her love for travel and culture has led to her to explore eleven different countries including Norway, France, Mexico, and Austria. Kristen loves enjoying all that Boise has to offer from camping in the summer, to skiing in the winter.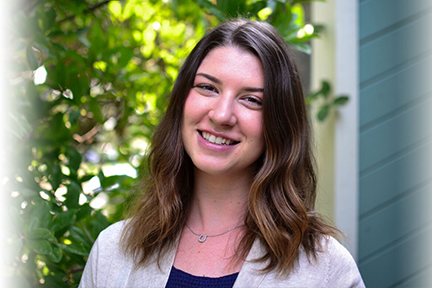 Blake Stewart, SM
Blake started the Master's of Science in Midwifery program at Bastyr University in September of 2016. She originally hails from Seattle and spent many years in Bellingham, WA, where she graduated from Western Washington University in 2011. After graduation, she worked at a family-owned baby & children's boutique, which is where she encountered a flourishing homebirth community and first started learning about midwifery. Feeling called to the path of birth work, Blake trained as a doula in 2012 with Penny Simkin, and attended births as a doula for three years before applying to midwifery school.

Blake is passionate about providing tender yet empowering care to growing families, and feels very lucky to be learning at TVM. Outside of birth and studying, Blake enjoys cooking, hula hooping, yoga, and live music. When home in Seattle, she loves spending time with her family, especially her two young nieces.