Our Staff
Care Providers

Treasure Valley Midwives has grown by leaps and bounds, starting out as a small home birth operation in 1997, to a full clinic and birth center that offers maternity and comprehensive wellness care, lactation services, and fertility services. Our staff of three Certified Nurse Midwives, three Licensed Midwives and a wonderful International Board Certified Lactation Consultant are here to provide quality, individualized care for families in the greater Treasure Valley.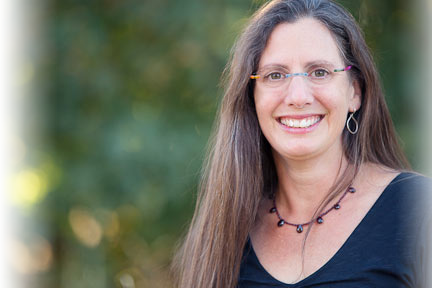 Paula Wiens, CPM, LM, CNM
Owner, Director

Paula has a nursing degree from Excelsior College and a master's degree in midwifery from the Midwifery Institute at Philadelphia University. In addition to her midwifery training, Paula has a B.A. in Geology from Colorado College. Paula began attending home births in the Treasure Valley in 1992. In 2005 she opened the first birth center in Boise and in 2008 Treasure Valley Midwives moved into its current location.

Paula sits on the Idaho Board of Midwifery, and has taught at the Midwives College of Utah and Bastyr University and is currently a clinical faculty member for Bastyr University, Frontier University and Georgetown University. In addition to being the clinical director of the practice, she also provides midwifery and well woman care to families in the Treasure Valley.

Paula has a wonderful husband, two children born with the support of midwives and a very friendly dog. Paula is an avid hiker, backpacker and world traveler. She is a wonderful cook and loves to share her food with people she loves.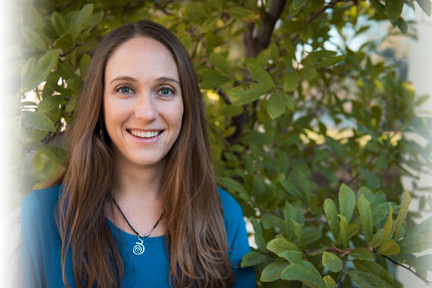 Carol Johnson, CPM, LM

Carol began her midwifery journey in 2005 when she began her doula training. Her first and only birth as a doula was with a midwife outside of the hospital and she quickly realized that she wanted to be a midwife. Carol has a Bachelors of Science degree from Boise State, and then was accepted into Seattle Midwifery School in 2006 where the official journey began. Carol spent one year of intense academic studies there and then began an apprenticeship with Treasure Valley Midwives. Carol went from Boise to Southern California, there she married her childhood best friend and they started their life together. Carol got back into her midwifery studies when her husband, an active duty Marine, was deployed to Afghanistan.

In 2013 Carol moved back to the Treasure Valley to finish up all of her studies and licensing requirements. Carol and her husband have two daughters, one was born at home. They enjoy being outdoors, camping, fishing and hiking. Carol also enjoys reading, amateur knitting, cross-stitching and jigsaw puzzles.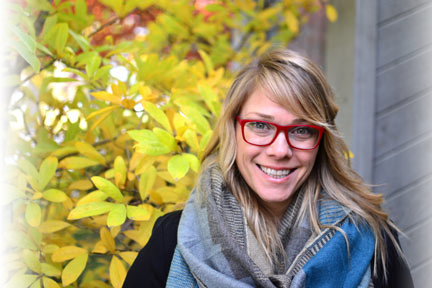 Laurie Hadden, CPM, LM

After having two birth experiences in the hospital setting, Laurie sought midwifery care and delivered her next two babies at home in the water. Laurie felt compelled to enter the birth world in 2010 and began working as a certified doula in the Coeur d' Alene area. Laurie worked at Dayspring Midwifery for nearly three years as a doula, birth assistant and eventually a student midwife.

In the summer of 2013 Laurie and her family moved to Boise. She was fortunate enough to join the Treasure Valley Midwives team and finished her clinical and didactic requirements to become a certified Midwife. Laurie has been licensed in the state of Idaho since 2017. Laurie is passionate about serving, supporting and empowering women through pregnancy and birth and into motherhood.

Laurie is married and has five children ranging from 9 3/4 to 18 years old, including a set of twins! Laurie loves art, music and getting into nature with her family.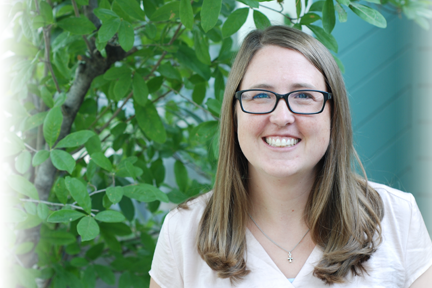 Sophie Ness, CNM
Certified Nurse Midwife

Sophie grew up with midwifery running through her. Her mother was a nurse at a birthing center, so she grew up hearing birth stories at the dinner table. As the youngest of a large family, she was frequently welcoming a new niece or nephew into the family, and would touch and talk to any pregnant belly that sat still long enough to let her do so. As a teenager, she knew that she wanted to live and serve in Africa, and decided to attend nursing school at Northwest Nazarene University. After graduating in 2004, she worked in several different areas of nursing in Idaho while using her vacation time to go on several short-term mission trips to Ethiopia. In 2009, she moved to a small town in rural Ethiopia to fulfill her dream of being a medical missionary. During her six years in Africa, she worked in village clinics seeing all kinds of patients, but fell in love with pregnancy and childbirth when she saw the overwhelming need for maternity care. She moved back to the US with the plan to further her education as a Family Nurse Practitioner, but changed that plan after helping to deliver her nephew. She completed her education at Frontier Nursing University in 2017 to become a Certified Nurse Midwife.

Sophie loves trying new things, whether it be a new place to travel or a new kind of food. When she isn't planning or participating in some sort of traveling adventure, she enjoys being at home so she can cook, read, and start (but generally not finish) whatever craft has most recently captured her interest. She is excited to be working at Treasure Valley Midwives, where she can be a part of the team that provides excellent care to women and their families.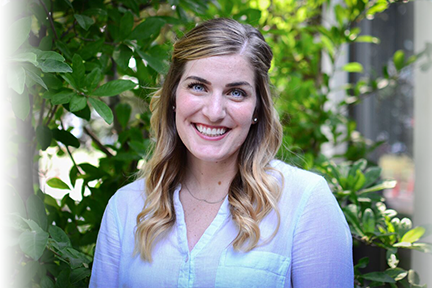 Bri Smith, CPM, LM

Originally from the Willamette Valley in Oregon, Bri studied business at Oregon State University (OSU). After graduating from OSU in September of 2014, she immediately began her midwifery studies at Bastyr University in Seattle, WA. Bri was trained as a doula and childbirth educator before completing a year-long clinical rotation at a birth center in Tacoma, WA, followed by a year at Treasure Valley Midwives to finish her training. In June 2017, Bri graduated from Bastyr University with her Master's of Science in Midwifery. Shortly after, she was certified and licensed in Idaho, and was welcomed with open arms into the Treasure Valley Midwives family. Bri feels so honored for the privilege to partner with families in this role through pregnancy, birth, and beyond.

In April 2017, Bri had her own home birth and welcomed her daughter, Ronni. When she's not working, Bri enjoys being outdoors, hiking, snowboarding, swimming, crafting, working on house projects, and spending quality time with her husband, daughter, and their two dogs.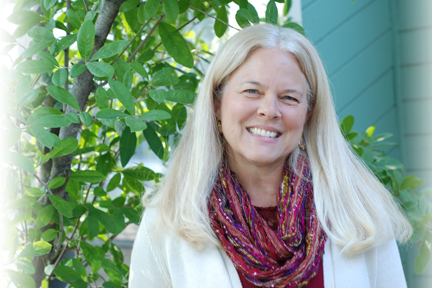 Tina Schroeder, IBCLC

Tina is an Idaho native, having grown up right here in the Treasure Valley. Her passion led her to enter into the BSU Nursing program, where she finished her degree in 1985. After moving to California, she worked in a busy Labor and Delivery unit for eight years, retiring to be a stay at home mom to her four kids. After her children were grown, Tina had the itch to get back into the birth room and she began working as a DONA Certified Birth Doula and received her Certified Lactation Educator Counselor in order to better serve her birth clients. It was during this course that she knew she had found her life's work and passion! She taught breastfeeding classes, and decided to go back to school for her Lactation Consultant certification through UCSD. As an IBCLC, she is passionate about empowering parents to nurture their children in whatever way work best for them, and is honored to be able to foster a growing confidence for parents in the newborn stage, with all of its joys and challenges.

Tina is thrilled to be back in the Treasure Valley area, serving the parents in her community! She had the wonderful privilege of serving as a mentor mom in a local MOPS program last year. She enjoys road trips to new places in Idaho, camping, skiing, kayaking, and walking the Greenbelt.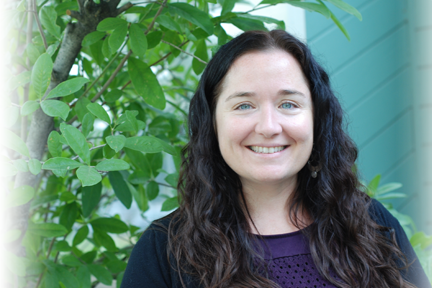 Metta Weaver

Metta was first inspired to study midwifery after attending several of her friends' births during her early 20's. After giving birth to her daughter at home in 1999, Metta felt drawn to study midwifery and began reading everything she could find on the subject. In 2009, Metta attended the Matrona School of Holistic Midwifery, which laid the foundation for her midwifery philosophy. She earned her Associates in Nursing from Asheville-Buncombe Technical College in 2011, and began working as a Registered Nurse in labor and delivery. Metta received her Master's in Nursing from Frontier Nursing University in 2016, and became a Certified Nurse Midwife.

She enjoys spending time with her teenage daughter, Jaya, collecting orchids and succulent cactuses, gardening, seeing live bands, being in nature, and traveling.
Administrative

Our administrative staff at Treasure Valley Midwives is the best in town! They have a vast knowledge of insurance, billing, medical supplies, local resources, and everything in between!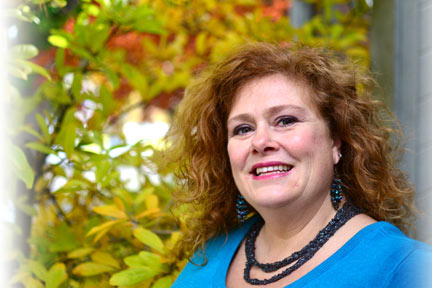 Shannon Kelley

Shannon was born and raised in the sunny foothills of California, where she earned her Bachelor's degree in Communications at California State University Sacramento. Shannon became a Sr. Marketing Product Manager for NEC computers and then went on to work at Intel Corporation as a strategic planner for small form factor software solutions, focusing on the development of software applications that would advance the healthcare industry. She left the demanding technology industry to start her family, and directed her focus into healthcare administration. Shannon managed a chiropractic office, learned medical billing and became a member of the American Academy of Professional Coders. She went on to assist medical doctors and business investors with complete business plans encompassing the full gamut of medical administration. She has been a strategic part of the opening of over nine healthcare clinics from the ground up, with planning, marketing, human resources, and medical billing.

Shannon strongly believes that every women deserves to have the standard of care from a licensed midwife and she has successfully accepted the challenge of making sure midwifery is recognized by the insurance and healthcare industry as an accepted professional healthcare option for every women. She is an amazing source of support to our clients, staff, and the Treasure Valley community partners.

Shannon is married with three boys, and is obsessed with creating healthy delicious food for her family and the birth center staff, (especially when they are pulling an all nighter). You will probably find her and her clan giving tractor rides, dirt biking, playing football, or playing in the snow in their spare time!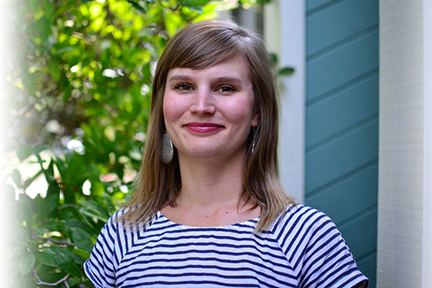 Randi Scrima
Administrative Assistant

Randi came to Treasure Valley Midwives as an employee in the winter of 2016. She is a former client and is passionate about the care midwifery provides. Randi earned her Bachelors of Health Science from Boise State University and is currently pursuing Lactation Education from Portland State University. This will enable her to sit for the IBCLC Exam in October of 2018. You will see Randi in her capacity as a lactation educator as she starts her clinical rotations between Treasure Valley Midwives and St Luke's Regional Medical Center. We are so happy to have her enter this new phase in her career, and support her 110%.

Randi has been married for ten years and has one child, aside from her dogs and cat. Her family enjoys being active outside and enjoying nature. They enjoy traveling to see new places but mostly to eat vegan food. She calls Portland her second home and enjoys traveling there the most.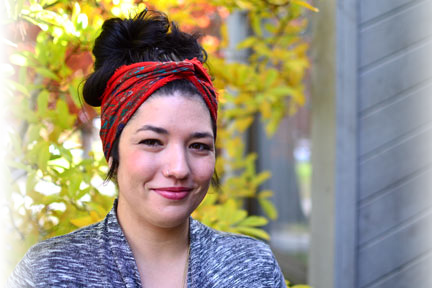 Soraya Mazloomi
Client Liaison

Soraya is an amazing resource for the birth community and holds a Bachelors in Entrepreneurial Business and General Business Management, and a Certificate in Massage Therapy, and is a trained birth and postpartum doula practicing in the Treasure Valley. Soraya is always keeping a pulse on the local birth community through outreach and education. Soraya is also our resident postpartum placenta specialist, choosing to encapsulate for families after seeing the positive effects it had on many women in her life, including a better milk supply, stabilized emotional state, and a much needed energy boost postpartum.

Soraya had her first child at Treasure Valley Midwives, which proved to be an amazing, powerful and transformative birth, where her decisions were valued and respected. Soraya has a calming presence, is friendly, outgoing, and a good listener. She is great with the children of our clients at the birth center, and works exceptionally hard to make every woman's experience a unique and satisfying one.

Soraya lives with her amazing partner, Michael, and two children, Otto and Lotte. Her Friday ritual is taking her sweet kiddo out for a date to the local coffee shop for hot cocoa and bagels. You can also find her at the Acme Bakeshop booth Saturdays at the Boise Farmers Market slinging bread for her family bakery.
Students

Treasure Valley Midwives believes we have a responsibility to train the midwives of the future, which includes teaching evidence based care, compassion and above all, respect for the birthing family. Our active student program is designed to give carefully selected students the opportunity to learn and provide excellent midwifery care under the supervision of experienced midwives.
Students at Treasure Valley Midwives are actively involved in all aspects of midwifery care, from conducting exams to catching babies, and everything in between. Our students are smart, compassionate and eager to learn. It is our pleasure and honor to mentor them on their journey to becoming a midwife, and we think you will love them as much as we do!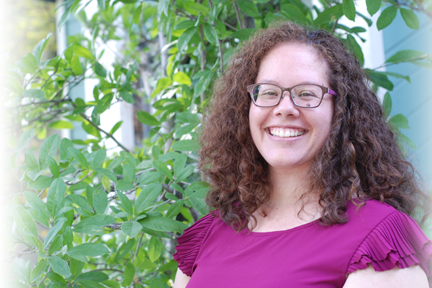 Camille Friason, SM

Camille grew up in Vancouver, Washington, the second oldest of five children. Her first exposure to birthing was at the age of 9, when she was present at the birth of her younger brother. Her interest in medicine led her to Vassar College in Poughkeepsie, New York, where she received her Bachelor of Science in Biology. She returned to the Pacific Northwest in 2010 and began working as a phlebotomist, gaining experience in both clinical and hospital settings. She relocated to Eugene, Oregon to complete a post-baccalaureate program at the University of Oregon to further her career in medicine. While studying full time, she worked as a phlebotomist at a Level II Trauma center, giving her opportunities to work with a variety of health care providers and diverse populations.

In 2014, a clinical research position with Kaiser Permanente in Portland, Oregon opened. This new role challenged her critical thinking, decision making, and problem solving. Over the next several years, she worked on pre-diabetes, diabetes, pre-conception and genome sequencing, colon cancer, norovirus, and C. difficile studies. During her collaboration on several pregnancy studies, Camille reignited her passion for women's health. Camille is pursuing her Master of Science in Midwifery at Bastyr University, with an expected graduation date of June 2020. She is dedicated to supporting, educating, and empowering women and their families to have the pregnancy and birth experience they desire.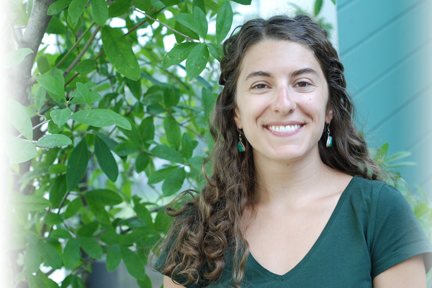 Libby Silva, SM

Libby grew up outside of Boise and is happy to be back in Idaho after many years away. She began attending births as a doula in 2014 before hearing the call to midwifery and beginning midwifery school the following year. She is currently in her fourth and final year at the Midwives College of Utah and immensely grateful to be at Treasure Valley Midwives. She completed her first apprenticeship on the North Oregon coast in a small, rural, home birth midwifery practice. In both 2016 and 2017, Libby had the incredible privilege of attending births at a busy maternity clinic in rural Uganda.

Libby loves to travel and is fascinated by the different and similar ways cultures treat the universal processes of pregnancy, birth, breastfeeding, and postpartum. She enjoys life through hiking, biking, skiing, cooking, and spending time with those she loves.